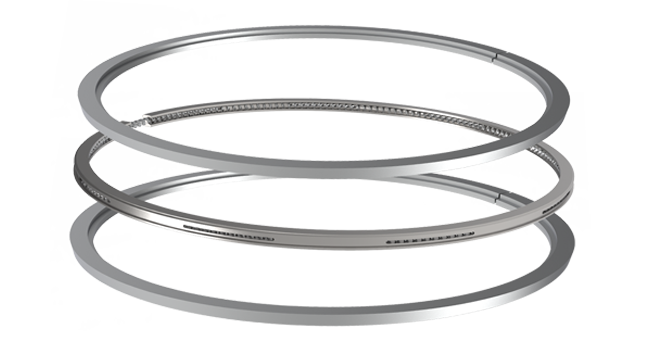 Piston Rings
One of the tasks of the piston rings, also known as "oil control rings" is to remove excess oil from the cylinder wall to restrict the flow of lubricating oil into the combustion chamber. Bad piston rings neglect low oil consumption, sufficient lubrication of moving parts, and the minimizing oil burns.
Due to the importance of the piston ring, TKG is supplying it with the highest engineering precision. We source the finished product from the top European manufacturers and have been able to sign an exclusive agency contract with them to develop new products according to market requirements.
Our piston rings comply with the highest European standards and design
In our design, especially as a piston ring manufacturer, we consider face styles, radial thickness, and even treatments such as lapping and ultra/critical finishing. With this process we optimise ring seal and capture cylinder pressure above the piston for the best engine power.
For different applications, we take care in choosing the proper piston configuration and compression ratio along with selecting an optimized ring package. We therefore first begin with the selection of the right ring material, and only then consider ring widths and type.