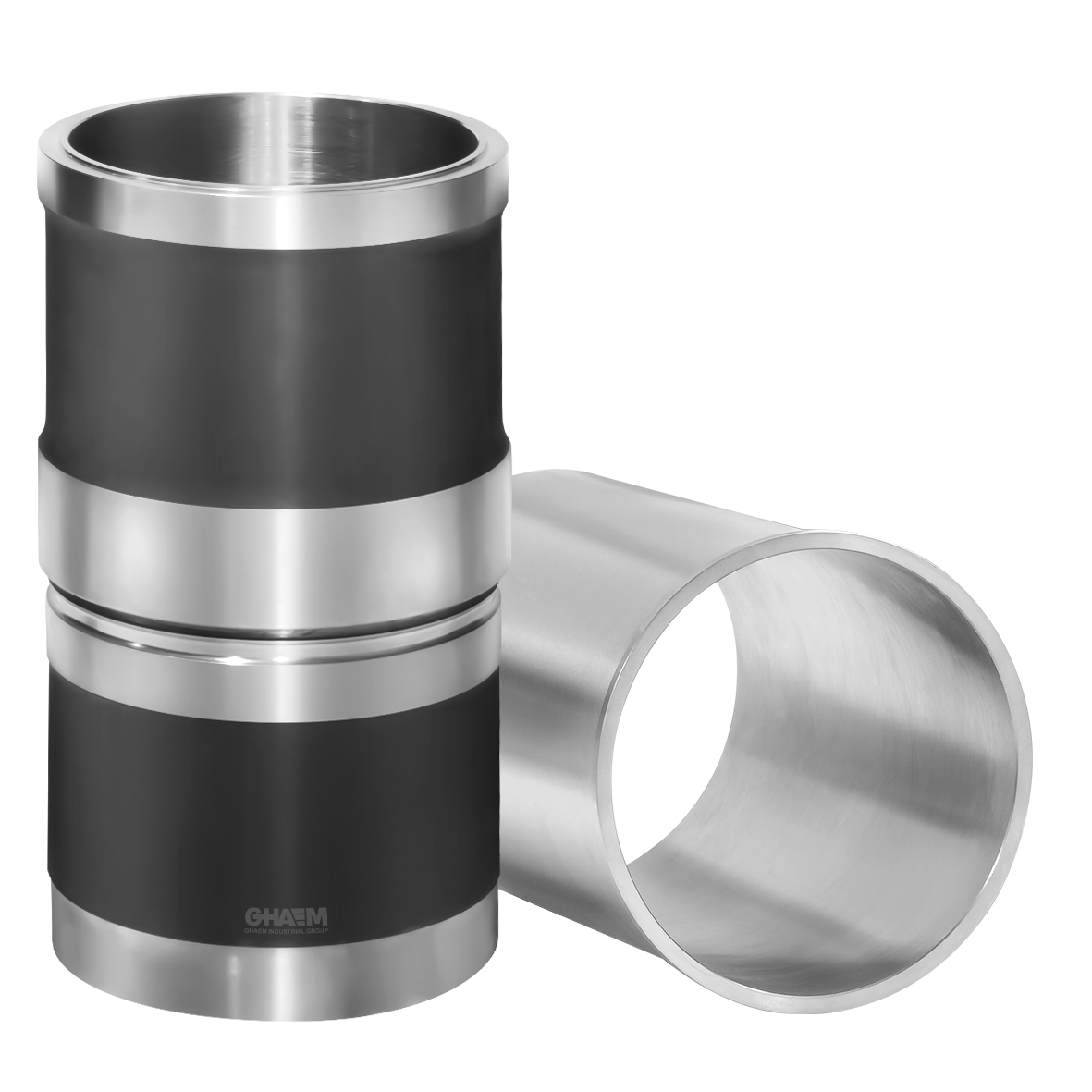 cylinder liner
Our cylinder liners as the main production with more than 30 years experience are manufactured for cars, and engines in Agriculture, Construction, Marine, and Generators as well. We manufacture more than 3 million pieces, producing cylinders ranging from 60 to 350 mm in diameter, sold as:
• wet finished cylinder liner
• dry finished cylinder liner
• dry semi-finished cylinder liner
• air cooled finished cylinder liners
• compressor liner products
.
Engine valve
The valve controls the inlet and outlet gases of the combustion chamber. In internal combustion engines, the valves are one of the components that are highly stressed. Thus, when we source our valves, they must be able to exhibit resistance to repeated and continuous exposure to high temperature, high pressure from the combustion chamber, and mechanical loads and stresses from the engine dynamics.
Piston
The 2nd main product, our piston is one of the leading products in the product list and a vital component of the complete set that plays an important role in engine performance. Our engineers take great care when designing our pistons, because ring stability and pressure build is largely controlled by the piston skirt – thus these frictional forces and lubrication are critical for engine performance.
Piston Rings
Due to the importance of the piston ring, TKG is supplying it with the highest engineering precision. In our design, we consider face styles, radial thickness, and even treatments such as lapping and ultra/critical finishing, and optimise ring seal for the best engine power. For different applications, we carefully choose the proper piston configuration, compression, and an optimized ring package.
Assembly Kit
Our assembly kit consists of cylinder liners, pistons, pins, pin retainers, and piston rings, and comes with GHAEM packaging, so that all you need to do is install our assembly components. We recommend that the complete kit is used to achieve maximum efficiency. The main benefit is the cost savings of our full kit instead of individual components from various suppliers, with varying delivery dates.
Certificates
GHAEM Industrial Group, despite its high production capacity, standard quality and competitive price, has been able to make a significant contribution to export markets over the past three decades. By expansion of exporting of products as well as supplying of imported parts, this need was created to establish an independent trading company as the third subsidiary of GHAEM Group.
 Tamin Kala Ghaem Company as one of the subsidiaries of GHAEM Industrial Group, started its activity 2016 with the aim of selling internally and externally. Based on this need in 2019, by changing its approach as an independent trading company, TKG starts exporting and importing raw materials, machinery and complementary components manufactured parts from the world's top suppliers. Read more